ABOUT THE DEPARTMENT
The Department of Management is a premier wing of CMS College of Science & Commerce, since 1988 with a clearly defined approach for creating quality managers and entrepreneurs required to face the challenges of the corporate sector. The Department offers three undergraduate courses ie., BBA (Business Administration), BBA (CA) Business Administration with Computer Applications and BBA Aviation Management that are challenging and specifically designed to develop & enhance career opportunities and to contribute in the dissemination of academic & applied knowledge in business management.
The Department has a reputation for innovative programme design, up-to-date curriculum, quality courseware, personalized instruction and strong industry interface. In a short span of time, business administration course has grown impressively and achieved widespread recognition from industry & academic circle. The programme is designed to provide knowledge and skills, both functional & integrative, in the field of business with emphasis on leadership, entrepreneurship & ethics. The department also focuses on developing an entrepreneurial society with professional orientation and global outlook deep-rooted with social sensitivity.
METHODOLOGY OF TEACHING / TEACHING PROCESS
Teaching Pedagogy: Classroom lectures, Seminars, Role plays, Case Studies, ICT enabled tools
Experiential Learning: Industry visits, Field visit, Market visit, Cold Call, Trade Fair, Real time Projects, and Internship
Social Learning: Imparting Social Learning Programs through extension activities live Environmental Awareness Campaigns, Mass Cleaning Programs
As part of Entrepreneurship Skill Development Activity, students are motivated to come up with business proposals, highlighting their ideas on selecting and marketing the products with real time hands on experience.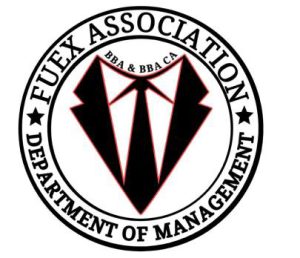 Department Association FUEX (Future Executives) provides an opportunity to the students to showcase their talents by organizing different activities in the department. 
Eligible students are identified as BRAND AMBASSADORS of the department and they are motivated to take initiative in organizing seminars, workshops, conferences and other activities conducted by the department. Being BRAND AMBASSADOR, they get to have experiential learning apart from regular classes.
50 computers with latest software is given to the students to enhance their knowledge in computer related subjects.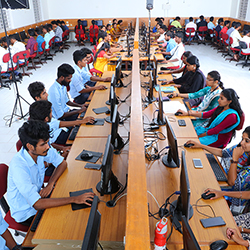 Mr. S. MANOJ KUMAR
MBA., M. Phil., (Ph.D)
Assistant Professor &
Head i/c
Mrs. K. KAVITHA
MBA., M. Phil., NET
Assistant Professor
Dr. T. REVATHI
MBA., M.Phil., Ph.D.
Assistant Professor
Dr. SUBHA CHELLIAPPAN,
MBA., PGDIB., DLLAL., Ph.D., NET
Assistant Professor
Memorandum of Understanding is signed between the department and leading industries to provide hands on training to the students.