Department of Mathematics
About the department
The department was established as an allied department in the year 1988 when the college was started. Mathematics and Statistics are taught as allied courses in the Department of Computer Science and Applications, Information Technology, Cyber Security, Software Systems, Electronics, Biotechnology, Biochemistry, Microbiology, Commerce, Psychology and Management. The department has sound infrastructural facilities in addition to a highly qualified and motivated team of faculty members. The department organizes seminars regularly and various value-added programs for the holistic development of the students.
The department of Mathematics was elevated to the status of a Major department in 2002. Starting with B.Sc. Mathematics in the same year, the department successfully introduced a PG programme in Mathematics in 2004 followed by a research programme (M. Phil) in 2006. It provides a strong foundation in the basics of Mathematics and motivates them towards specializations for research activities in an inter disciplinary nature.  It was successful in guiding more than 100 candidates for M. Phil degree.  Five faculty members are doctorate holders and the other faculty members are pursuing for their Ph.D. degree and Four faculty members are SET qualified .Faculty members are engaged in the research field of Topology, Graph theory, Operations research and Fuzzy sets. The department has to its credit a number of rank holders and CSIR/NET qualified scholars. The main objective of the department is to introduce the curriculum with the latest developments and to promote in depth knowledge in Research. Our alumni are eagerly sought after in Arts & Science Colleges, Engineering Colleges as well as Research Institutions in India and abroad. Banking, IT and Software Programming also offer fertile fields to our students to display their talents.
Methodology of Teaching / Teaching Process
Blended Learning
Case studies
Chalkboard instruction
Classroom discussion
Class projects
Field trips
Guest speakers
Hands-on activities
Lecturing
Power Point Presentation
Problem solving activities
Student presentations
Textbook assignments
Students Seminar
The Department is recognized by Department of Biotechnology, Government of India under the Star College Scheme
Facilities and Activities funded by Department of BiotechnologyStar College Scheme
Experienced faculty members with  doctoral degree
Library Facility with ample books for faculty members and students.
Exclusive Math Models Laboratoryfunded by Department of Biotechnology, Government of India under the Star College Scheme
CSIR/NET/SET-based syllabus in the curriculum.
Guest Lectures and Seminars to inculcate the Applications of Mathematics in other disciplines
Hands-on Training on latest Mathematical Software's
Workshops on recent trends in Mathematics
Training Program on Vedic Mathematics
Ramanujan Commemorative Celebrations is conducted every year by organizing various events related to Mathematics to inculcate interest in Mathematics for school students
Numerical Aptitude training
Certificate Course-Fundamentals of Mathematics for allied courses
Extension Activities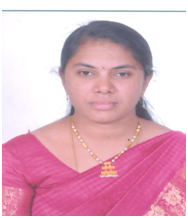 Dr. D. Sreeja
M.Sc., M.Phil., PGDCA.,SET.,Ph.D
Reviewer for Journals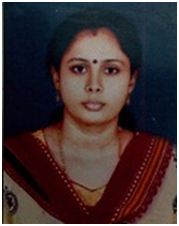 Dr. VidhyaMenon
M.A., M.Phil., PhD
Reviewer for Journals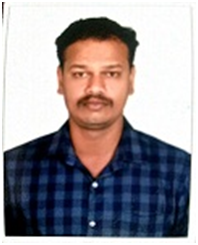 Mr. P. Kanibose
M.Sc., M.Phil., PGDCA.,SET.,
Aptitude Trainer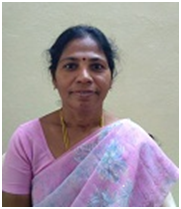 Dr. S. Uma Maheswari
M.Sc., M.Phil., PGDCA.,SET., Ph.D.
Reviewer for Journals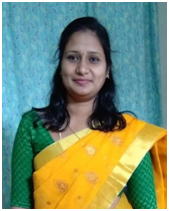 Ms. R. Shalini
M.Sc.,M.Phil.
Assistant Professor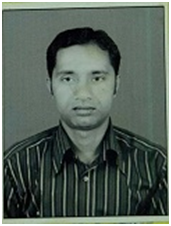 Dr.R. Senthil Kumar
M.Sc.,M.Phil.,Ph. D.,
Placement Trainer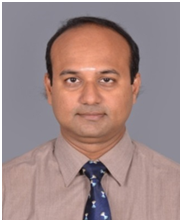 Dr.A. Senthil Kumar
M.Sc., M.Phil.,B.Ed , PGDCA.,SET., Ph.D.,
NET/SET, Aptitude Trainer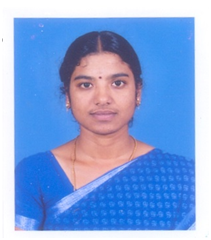 P.Vinupriya
M.Sc.,M.Phil.
Assistant Professor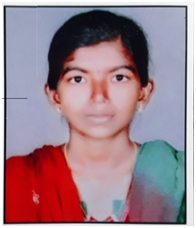 N.Bavithra
M.Sc., M.Phil.
Assistant Professor
CTS, WIPRO, TCS, INFOSYS, CAPEGEMINI, LINKEDIN, HCL, IBM, FOCUS EDUMATICS, ZIFO RnD SOLUTIONS, DELOITTE, D2C, GREAT LEARNING, HEXAWARE
AMAZON, WINNERS EDUCATION, MRF Tyres.
MUTHOOT FINANCE, JOS ALUKKAS,BYJU's
STATE BANK OF INDIA, INDIAN OVERSEAS BANK, KERALA GRAMIN BANK, AXIS BANK, CANARA BANK, ICICI BANK, HDFC BANK, CATHOLIC SYRIAN BANK, SOUTH INDIAN BANK.